Covid-19 Technology Deployment (CoviTED)
CALL FOR APPLICATIONS OPEN FOR CYCLE 2 OPEN TILL JAN 31, 2021 
AIC-CCMB has initiated several activities including support for development and validation of novel Covid-19 innovations by start-ups and MSMEs. Our goal is to support and rapidly deploy diagnostics and therapeutics through the participation of research institutes, industries, policy maker and incubators.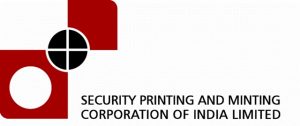 As the pandemic wages in the country with devastating consequences, AIC-CCMB is inviting entrepreneurs and innovators with promising technologies to join our Covid-19 Technology Deployment (CoviTeD) Acceleration Program. A CSR initiative of Security Printing and Minting Corporation of India Limited (SPMCIL), the CoviTeD program aim to provide high impact mentoring, financial, regulatory and marketing support to take these products and technologies to market.

Medical devices for management of covid-19 patients
Quantifiable tests for ancillary markers of Covid-19
Rapid Diagnostics
Drugs & Therapeutics
Sterilization and hygiene
Logistics for biologicals

We invite applications from startups and innovators with technologies/products for managing COVID-19, who are looking for clinical validations, certification etc.
Startups whose technologies/products are deemed to be of huge importance in our ongoing fight against COVID, will be recommended for NIDHI-Seed Support Scheme of DST.

Module-1: Validation of solution and scope
Module-2: Markets – Primary Market Analysis, TAM
Module-3: Refining the solution with customer centric approach, Validating Value Proposition
Module-4: Regulatory clearances and IP filing
Module-5: Pricing, Customer buying analysis, Competitor analysis, Product Life-cycle analysis
Module-6: Establishing Supply chain, Launch strategy, Sales & Positioning.
Each module involves prototyping, validation at CSIR- CCMB, interaction with end user and mentoring from best industry leaders.
Current Cohort of CoviTeD
Duration of the program is 16 weeks
Acceleration Program Coordinator