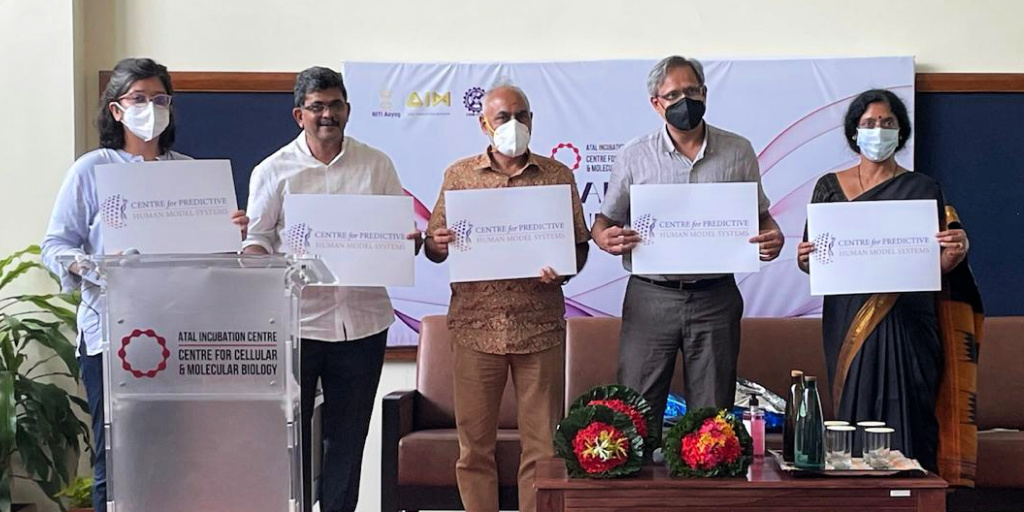 The Centre for Predictive Human Model Systems (CPHMS) is India's first think tank dedicated to enabling a shift from observational science to a paradigm where we can begin to predict biological consequences based on accumulated information in human-relevant contexts.
The Centre aims to prioritise investment and research in human-based, non-animal methodologies (NAMs) in life sciences research.  CPHMS is a joint initiative by AIC – CCMB and Humane Society International India (HSI/India).

To develop as a scientific and policy think – tank which represents the growing body of information on human-based, non – animal science

Research, publish, and support open access publication that explore concepts of human relevant research

Facilitate training of Adverse Outcome Pathways across research and education institutions in India

Conduct workshops, conferences and round-tables on research and policy of human-relevant methodologies

To develop a network of Indian scientists to share information and collaborate in promoting a shift in research towards more human relevant methodologies

Engage with policy making and funding bodies to promote investment in a human-focused paradigm
Basic and clinical research has traditionally been based on various animal models because of genetic similarities. However, it is increasingly emerging that the differences between the species contribute to the complexities and subtleties of human biology. With advances in toxicogenomics, bioinformatics, cell and molecular biology, and computational tools, the global scientific community is gearing towards developing model systems that are more relevant to humans, such as organoids and organ-on-chips.
The information from these human biology-based model systems can be further used to model human development, disease biology, and toxicity responses.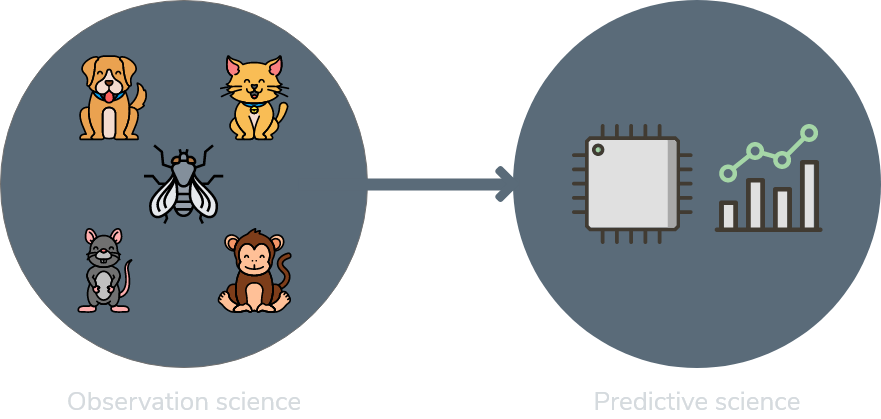 Inviting individuals and organizations working in the field of human relevant research to collaborate with us in evangelizing predictive science based research
CPHMS has released grants to two Indian scientists in order to build AOP's in the field of cancer
CPHMS regularly conducts webinars & workshops to train and create awareness on research being conducted in human-relevant technologies in India. We also conduct workshops to train Indian scientists OECD – Adverse Outcome Pathways (AOP) framwework. As of today we have held several AOP workshops with numerous scientists and students at various research and educational institutions in India.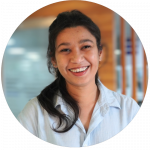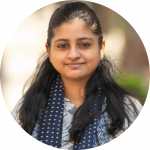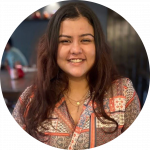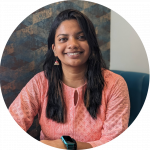 Junior Research Associate